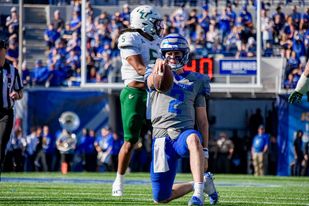 Memphis Defeat Charlotte 49ers in Thrilling Overtime Victory
In a thrilling college football showdown on Saturday, the Memphis Tigers orchestrated a remarkable comeback to overcome the Charlotte 49ers, 44-38, in an overtime spectacle at Jerry Richardson Stadium.
Trailing by 10 points with less than eight minutes left in regulation, the Tigers (8-2, 5-1 AAC) refused to bow out, mounting a fierce comeback to push the game into overtime. A crucial eight-yard rushing touchdown from Blake Watson, followed by a 41-yard field goal from Tanner Gillis with a mere 35 seconds remaining, equalized the game.
As the game shifted into overtime, the 49ers (3-7, 2-4 AAC) had the first possession but failed to convert, missing a 37-yard field goal. Seizing their opportunity, the Tigers called on Watson for five successive carries, culminating in a decisive two-yard touchdown rush to secure a hard-fought victory. The performance marked Watson's seventh game with over 100 combined yards.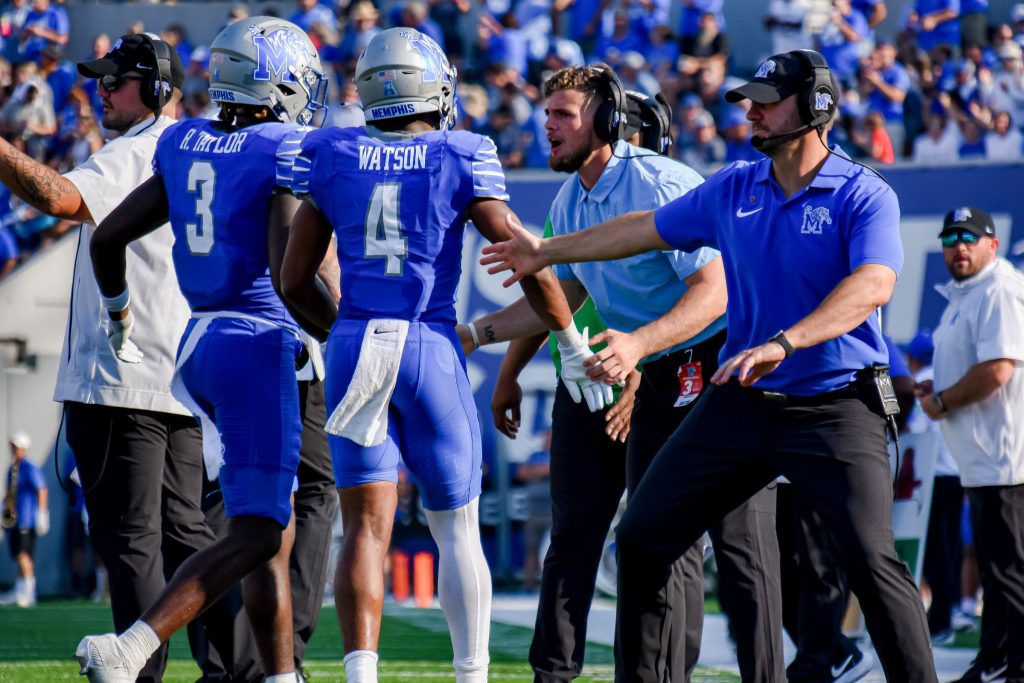 Memphis' quarterback, Seth Henigan, contributed significantly to the victory, completing 32-of-48 passes for 329 yards, with two touchdowns and one interception. Watson had a busy day, rushing 22 times for 83 yards and two touchdowns and adding another score with eight receptions for 41 yards.
Receiving contributions were also notable. Wide receiver Demeer Blankumsee added four catches for 84 yards and a touchdown, and tight end Anthony Landphere had a career-high of seven receptions for 63 yards. Brandon Thomas, the team's running back, added his 24th career rushing touchdown in the victory.
On the defensive front, the Tigers showed their prowess with four interceptions, including a 60-yard pick-six by linebacker Chandler Martin, who also had nine tackles and two tackles for loss. In addition, the interception was Martins's first career interception. Geoffrey Cantin-Arku led the game with 12 tackles, one sack, one tackle-for-loss, one interception, and one pass breakup. Defensive backs Cameron Smith and Tyrin Taylor also contributed with interceptions.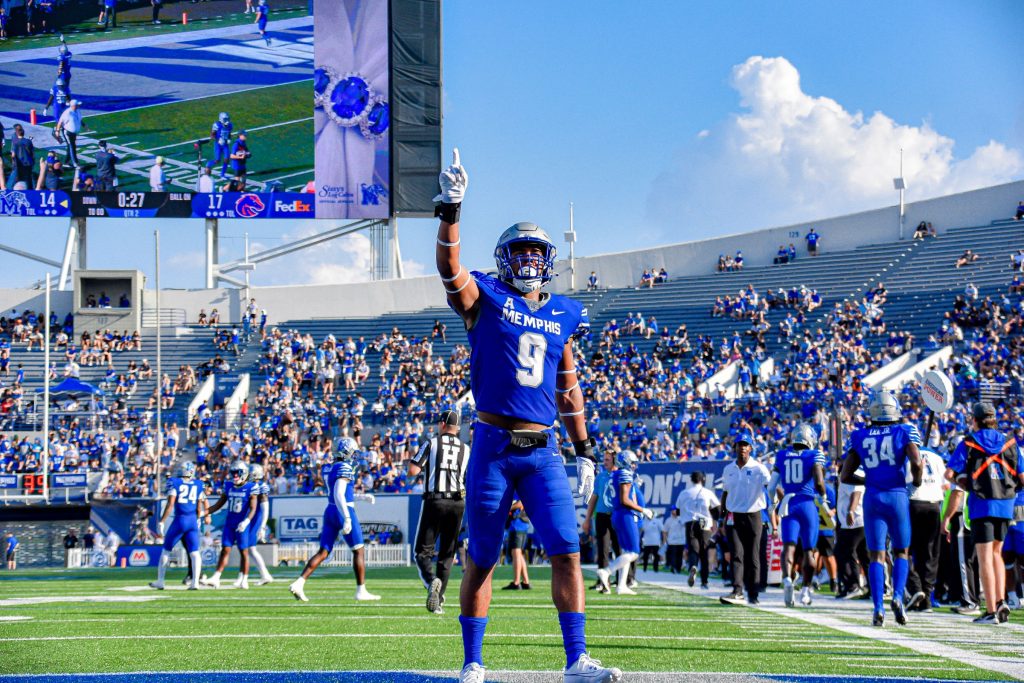 This victory extends the Tigers' impressive scoring streak to 24 consecutive games with 20 or more points – the longest active streak in the nation. Over this streak, Memphis has tallied a whopping 889 points, averaging 37.04 points per game.
The Tigers' defense has been equally impressive, forcing at least one turnover in 23 of their last 28 games, accumulating 34 interceptions and 19 fumbles.
The Memphis Tigers will aim to keep their winning momentum when they host SMU on Saturday, Nov. 18, at Simmons Bank Liberty Stadium at 11 a.m . With their recent performance and the home-field advantage, the Tigers are posed for another exciting clash as they continue their quest for the AAC championship.