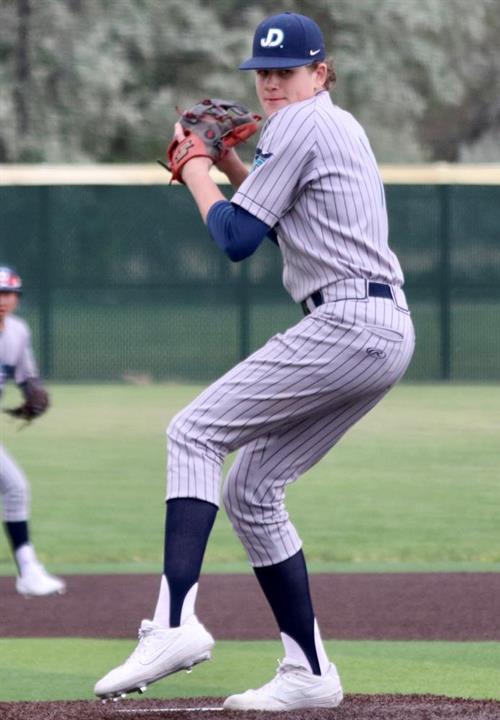 We have been profiling the Memphis Tigers Baseball program and the influx of new talent on the roster under new head coach Matt Riser. We had a chance to sit down with their latest recruit, Malik Harris, who fits perfectly into that mold. Hailing from Draper, Utah, and ranking as 2023's No. 6 right-handed pitcher in the state by Perfect Game, and the No. 14 player overall, Harris brings a lot to the table.
Harris is not just another recruit, though. His decision to choose the Tigers goes beyond the game of baseball. It was the feeling of family, camaraderie, and a sense of belonging that sealed the deal for him.
"A big deciding factor for the Memphis program was Coach Riser and the whole squad," Harris said. "When I was on my visit, the team invited me as if I was already part of the team. It felt like I had a family already there."
Indeed, the presence of Coach Riser was a significant attraction for Harris. With a successful track record at his previous schools, Riser has quickly established himself as a visionary leader in the world of college baseball. His appointment as the head coach of the Tigers has been met with widespread approval, and Harris is no exception.
"Coach Riser is a great choice for becoming the new coach," Harris said. "He is a super awesome person and a very good coach! Having great success at his last school, I am excited to have him as the new head coach. I can't wait to compete with him and the team!"
Harris' enthusiasm and determination are palpable. He's not just here to play; he's here to compete, contribute, and make a difference.
"A couple of things I bring to the Tiger community is I am competitive, and I am a hard-working person. I put 100% into everything I do! Can't wait to be fully a part of everything there!" he added.
It's clear that with players like Malik Harris joining their ranks, the Memphis Tigers have a bright future ahead. His skill, work ethic, and commitment to the team are sure to make him an asset as they head into the new season.
Harris ended his statement with a shoutout to the Tigers' slogan, "Go Tigers Go" (#GTG). If his performance on the field matches his enthusiasm for the program, the Tigers have a lot to look forward to. Stay tuned for more updates on Harris and the rest of the Memphis Tigers baseball squad as they gear up for the upcoming season.