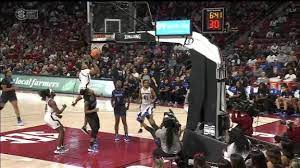 The Memphis Lady Tigers [4-4] program came into today's game with confidence to play #1 South Carolina [8-0], in what was their second top-ten matchup in the past week. Memphis would battle before the crowd of 11,943 for four quarters yet fall 79-54 in Columbia. With today's performance, Memphis showed the nation they are a team that can compete. More than anything, today proved that Merriweather, and her staff, are the real deal and Tiger fans need to support them! We will examine what they did well, who played well, and who is next for Memphis.
What Went Well
Turning Over the Gamecocks
Memphis turned South Carolina over 12 times in today's game. While this would only get the Tigers an additional four points, it showed this team is doing the little things well. In their schedule this season, they have faced a much more nationally-ranked opponent. In these games, this staff has had the Lady Tigers prepared for each game, and today was no different. Today, against South Carolina, the Tigers forced two additional than the Gamecocks average at 14.7 turnovers per game. The fight in this team is fun to watch, and today's performance earned the nation's respect.
Bench Points
With Memphis playing the number one team in the country, their bench and depth would have to play well. This was evident today, with the Lady Tigers starters scoring thirty-four of the team's fifty-four points. The bench came through with the remaining twenty points behind some performances we will talk about shortly. This Memphis program is being built to compete at the elite level, and today's performance proves this. Coach Merriweather, her staff, this team, and the city all stepped into one of the more intimidating environments and played with poise and passion for four quarters.
Who Played Well?
Tanyuel Welch
In today's game, the team performed well at the moment. Today some performances stood out. We spoke above about the bench making a mark on the game, and we look no further than the freshman guard Tanyuel Welch. Welch finished the game with eight points, was 3/6 from the field, 1 of 2 from deep, one steal, and two assists in 22 minutes. The former Miss Indiana Basketball Candidate had a season hit of 17 points on Nov 26th against Indiana in Las Vegas.
Jamirah Shutes
Jamirah Shutes, he fifth-year senior from Brownsville, Tennessee, led the starters with her ten points on the day. Shutes finished the game with twenty-five minutes of play, which tied fellow starter, Madison Griggs for most on the team. Shutes would use these minutes to her advantage by finishing the game 5/13 from the field, 1 of 2 from deep and free throw line, two assists, one foul, and four turnovers. The veteran is shooting .35 percent [42/118[ from the field and .240 percent [6-25] from deep this season. Merriweather will look for her leadership as the season progresses for this team to play at its full potential.
Who Is Next?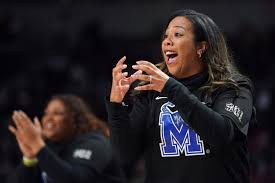 Memphis returns home to Elma Roane Fieldhouse next Thursday as they host North Carolina Central for a 7 pm tip. The game will be televised on ESPN+ to watch. This will be the first time the Lady Tigers have played in front of a home crowd in nearly three weeks. The last home game was a November 16th win over Miami of Ohio 76-51 on Ballin on a Budget Night. Get out and support this program as they are fighting to play well for the city and its fans.