Jersey Kid Earns Memphis Stripes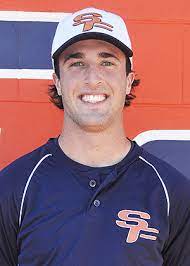 We had a chance to sit down with the newest Memphis Tiger. The baseball program improved by signing Brandon Chorzelewski, a talented left-handed pitcher from Cherry Hill, New Jersey, who has made a name for himself in the world of baseball. With a distinguished career at both Seton Hall and South Florida State, he has garnered recognition as the 15th-best left-handed pitcher in the state of New Jersey and a top-100 overall player in the state in 2021.

Why Choose Memphis?
Chorzelewski's excitement is palpable as he looks forward to donning the Memphis jersey and joining the ranks of the team's passionate and enthusiastic fan base. He considers the fans an extension of his own family and is eager to forge strong connections with them. Recognizing the commitment and support that fans provide, he pledges to pour his heart and soul into every game, understanding the significance of their presence in the stands.
"I'm extremely excited to be a part of such an enthusiastic fan base that will be considered family to me!"
How Is New Staff?
When it comes to the new coaching staff, led by the new coach, Matt Riser, Chorzelewski expresses his admiration for their unwavering dedication to winning. He firmly believes in the team's "win now" mentality, an approach that aligns with his competitive spirit. Chorzelewski is confident that the coaching staff will foster an environment conducive to growth and success, pushing each player to reach their full potential.
"My thoughts about the new coaching staff and coach Riser is that it's still a win now mentality as well as this is all we have and all we need."
What To Look Forward To?
As Memphis fans eagerly anticipate Chorzelewski's arrival, he wants them to know that he is fully committed to the team and its goals. With a deep understanding of the sacrifices fans make to support their beloved Tigers, he intends to reciprocate that dedication by giving his all on the field. Chorzelewski's unwavering work ethic and passion for the game will be on full display as he strives to make a significant impact, both individually and as part of the team.
"The Memphis fans need to know that I will be ready to give all I have and understand that when the fans come out to watch I understand the commitment they make to watch our games and pour everything I have into my playing ability."
In addition to his prowess on the mound, Chorzelewski possesses a strong sense of sportsmanship and camaraderie. He values the bond between teammates and believes that a united front is crucial to achieving success. His positive attitude and willingness to support his fellow players will undoubtedly be an asset to the Memphis Tigers.
As Chorzelewski embarks on this new chapter of his baseball journey, he is filled with anticipation and gratitude. He recognizes the privilege of playing for Memphis and the opportunity to contribute to a storied program. With his sights set on excellence, Chorzelewski is determined to leave an indelible mark on the team and create lasting memories for the fans.
Memphis can expect a fierce competitor, a consummate team player, and a young man who understands the value of hard work and dedication. Brandon Chorzelewski is ready to embrace the challenges that lie ahead, and he is prepared to make Memphis proud.