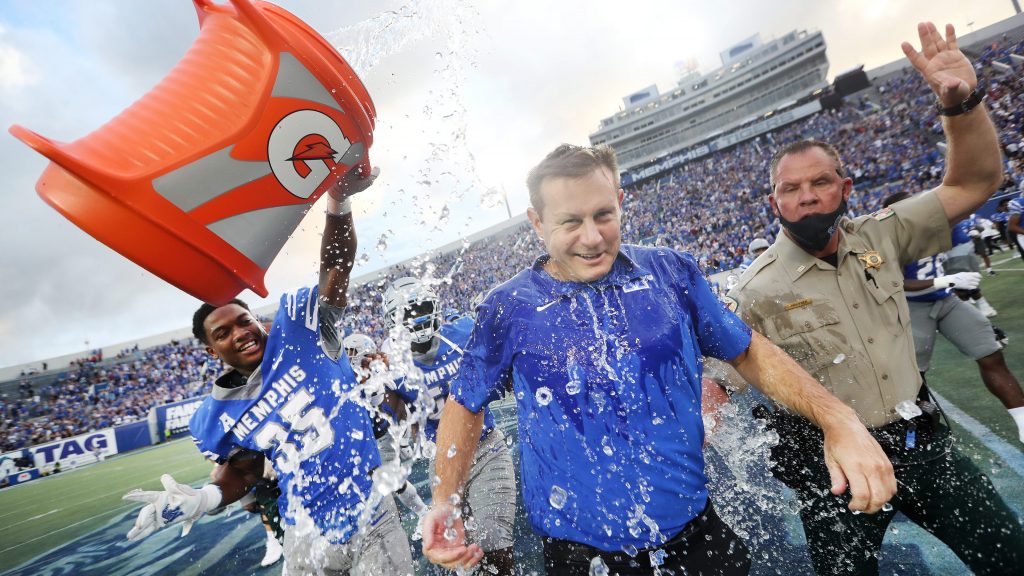 Perhaps the craziest play in Memphis Football history led to a defining win for Ryan Silverfield and his program. The play occurred with 5:36 to go in the 4th quarter and Liberty Bowl Memorial Stadium erupted. All 43,461 people were on their feet. On a day to honor two former Tiger Legends Isaac Bruce and Danton Barto the Memphis Tigers did not disappoint.
The Tiger offense was stagnant in the first half running only 13 plays and going in the locker room down 10 at the break. Seth Henigan looked confused at times and the powerful running game from weeks past was nonexistent. Second half the Tigers were alert and back to playing how we have seen this season. "Henigan to Austin for a Tiger TD" is something we will get used to hearing and saying this year. Austin hauled in 2 Td passes along with the most bizarre play of my life as a Tiger Fan.
Defensively the Tigers played what I think is their best game of the season. Defensive Coordinator Mike Macintyre had a great game plan for the "Air Raid" offense. His defense forced and recovered a fumble to set the tone in the 1st Quarter and had late-game stops to secure the win.
This is now Memphis 3rd double-digit come from behind victory under coach Ryan Silverfield and his staff. They now get ready for Texas San Antonio to come into the Liberty Bowl next Saturday.