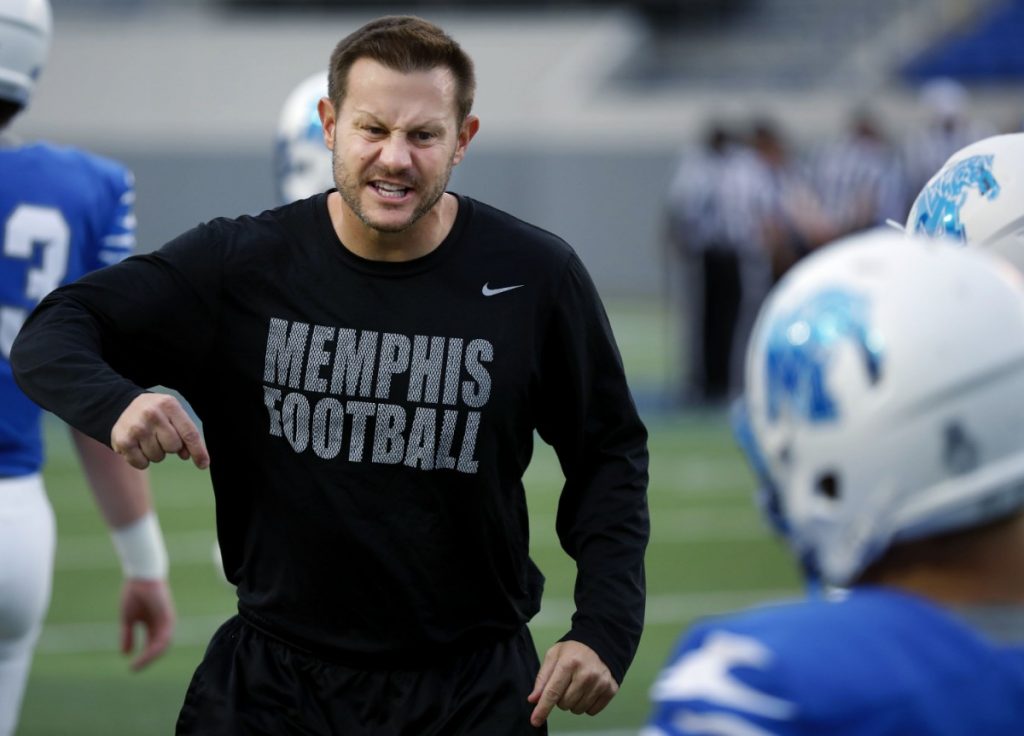 Memphis Head Coach Ryan Silverfield and his Tiger team had just beat Mississippi State on ESPN2 and on his postgame interview he expressed how proud he was of his team. He praised the defense. But overall, he said it was about the city and the university! The university loves him, but does the city? During Tommy West's infamous "out the door" press conference, Mr. West talked about a core group of fans that you can not make happy. The fans that even after the third double-digit deficit victory in the Silverfield Era still question him and his staff. Silverfield smiled and said "Go Tigers!" He loves the city of Memphis. This is a history lesson for you in how lucky WE as MEMPHIS fans are to have him at the helm.
Memphis started playing the Mississippi State Bulldogs in 1953. The Tigers would get their largest victory in the series in 1962 when the "Spook" Murphy-led Tigers walked into Starkville and won 28-7. The Tigers would go on their longest winning streak in the series history of 3 years from 1962 to 1965. After a nine-year gap, Memphis and Mississippi State continued this series from the years 1974 through 2003. During this football game series, from 1994 through 2003, the Tigers went 0 – 10 record against the Bulldogs. Since then, the two teams have only played against each other twice, in 2010 and 2011. Now, after seventeen years, Memphis was ready to take on Mississippi State. A few of the Memphis head coaches who were not able to beat Mississippi State include Chuck Stobart, Rip Scherer, Tommy West, Larry Porter, and Justin Fuente.
Ryan Silverfield came into his first game against the Bulldogs with staff and team ready to play for sixty minutes. He broke yet another streak in just his second season as head coach. His team gave Liberty Bowl Memorial Stadium and the nation a classic to never be forgotten. He did something that the previous head coaches were not able to complete. Later in the press conference, he thanked Tiger Nation for coming out and making an impact. Ryan Silverfield made sure the press knew it was about this University that he and his family love. The University that his coaching staff and their families love as well. It was about the young men who CHOSE to come to MEMPHIS to play in front of the fans for our enjoyment. Coach Silverfield has now beat Central Florida and Mississippi State in his two seasons at Memphis.
I hope this serves as a history lesson as to just how big Saturday night's victory really is. The Administration, Staff, and team believe in his ability to lead this program.
I ask one question to Tiger Nation.
If you don't believe now? Then when will you?