Diamond Hogs Shine in Intriguing Fall Classic at Baum-Walker Stadium
Arkansas Baseball is BACK!!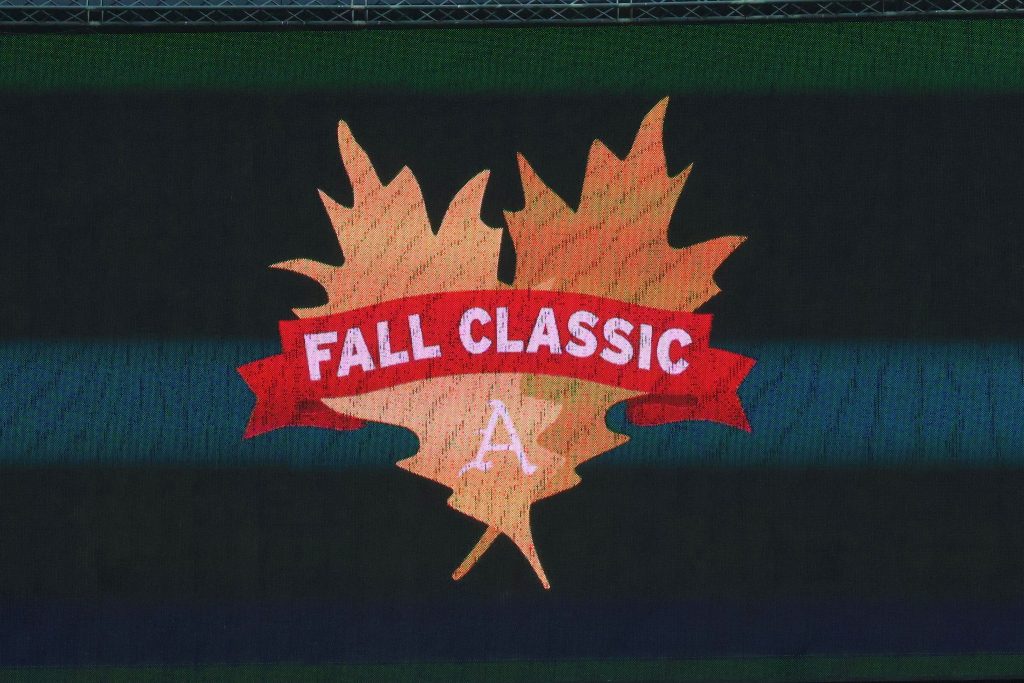 As a tantalizing precursor to Saturday's football clash against BYU, fans flocked to Baum-Walker Stadium to catch the Diamond Hogs in action at the 2023 Fall Classic. The Gray and Cardinal teams, representing the road and home squads respectively, engaged in an intrasquad scrimmage, which was a feast of competitive baseball and a demonstration of the squad's depth.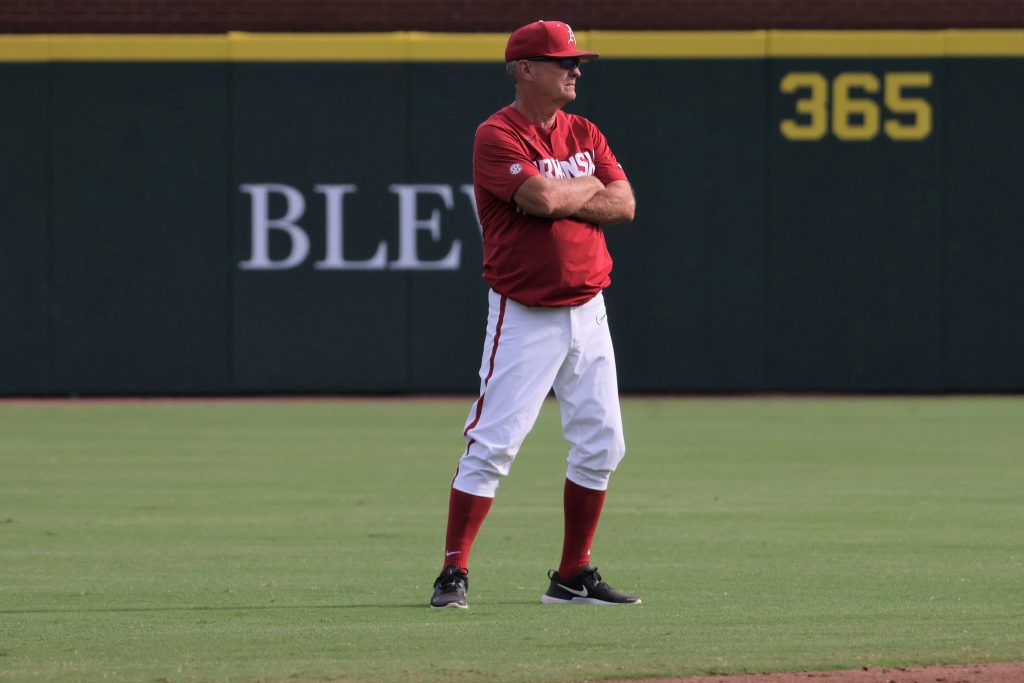 Kendall Diggs, the returning junior right fielder for the Gray team, set the tone early with a two-run homer, two batters into the game. The hit came on the heels of a walk by Ty Wilmsmeyer, a Mizzou graduate transfer outfielder.
Mason Molina, a junior lefty transfer, made an impressive start, striking out the side in the bottom of the first. This strong performance was mirrored by freshman lefty Hunter Dietz, who recorded a 1-2-3 inning for the Cardinal team in the top of the second.
Head coach Dave Van Horn praised his pitchers, saying, "The arms continue to impress me. We had some guys up to 97-98… A lot of guys threw the ball well. I just really like what I'm seeing. We threw six lefties, and they all got something."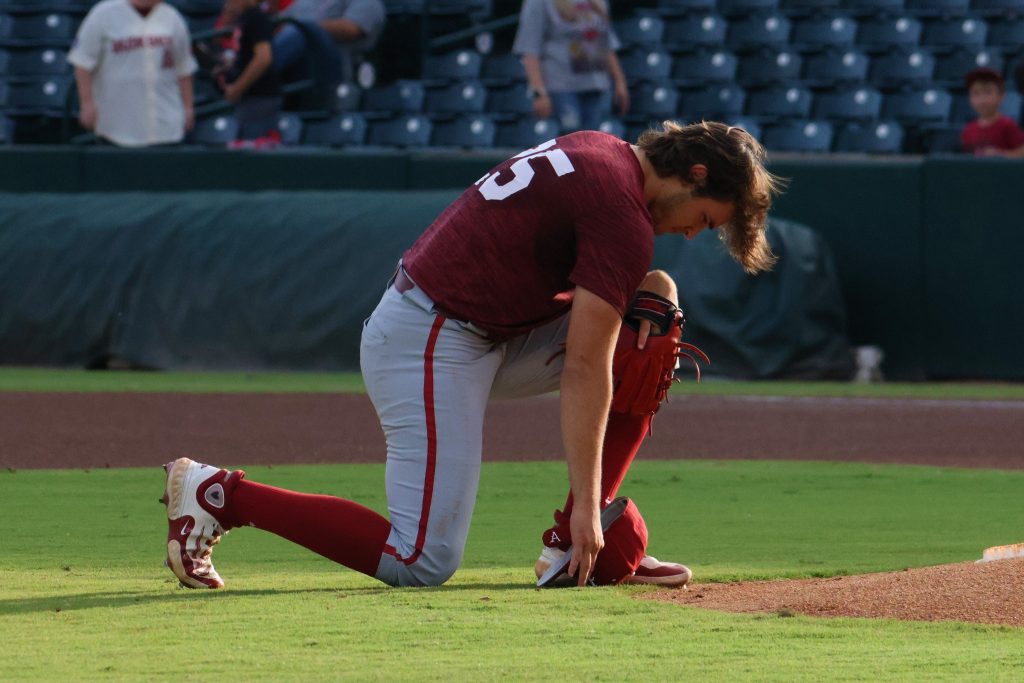 The battle for the top catcher spot is heating up, with senior Parker Rowland, last year's starting catcher, locked in competition with junior Texas Tech transfer Hudson White, senior Hudson Polk, and freshman Ryder Helfrick. Rowland made a statement by launching a solo shot in the bottom of the second, getting the Cardinal on the scoreboard. A wild pitch error later tied the game.
Polk did not hold back either, hitting a 425-foot leadoff homer to dead center in the top of the third, off sophomore righty Ben Bybee, returning the lead to the Gray team. Meanwhile, Diggs continued to impress, making a spectacular grab at the right field wall to deny Sacramento State transfer infielder Wehiwa Aloy of a potential homer.
Last year's weekend starter, senior Will McEntire, breezed through his inning thanks to a strong throw from Helfrick for a caught stealing. Christian Foutch, a sophomore, also pitched a clean inning for the Gray team.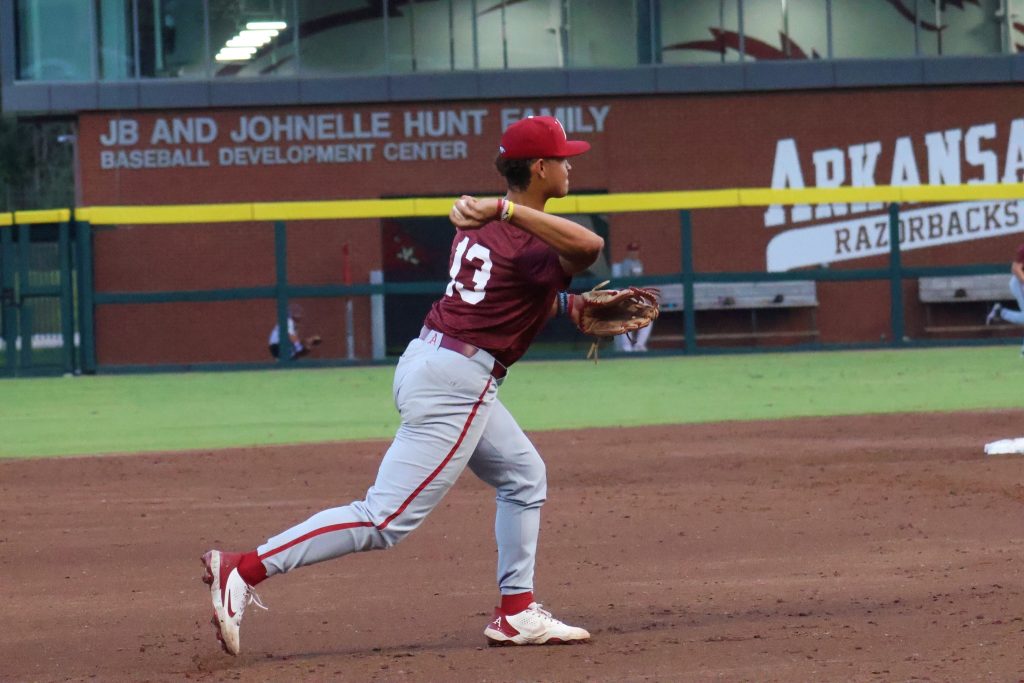 The home run parade continued with JUCO transfer outfielder Will Edmunson hitting a 391-foot two-run homer in the top of the fifth, extending the Gray team's advantage to 5-2.
Freshmen Tate McGuire and Colin Fisher traded scoreless stints in the sixth, with both looking to secure a role in a pitching staff that has lost key pieces from last year's SEC-winning bullpen. The final score was settled at 7-2 after an infield single from freshman infielder Nolan Souza and a double by graduate outfielder Jack Wagner in the top of the seventh.
The Razorbacks' fall scrimmages continue Sunday, as the team prepares for the 2024 season, kicking off on Feb. 16 against James Madison at Baum-Walker Stadium.