What a season it has been. Upsets galore and storylines plenty. Teams and Players from around the country started the season with one goal. To make it here. The Playoffs are finally here. The Universities of Alabama, Michigan, Georgia, and Cincinnati will all play for the chance to be named the College Football Playoff National Champion in 2022.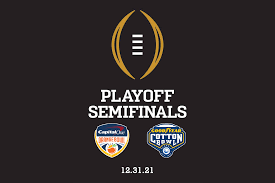 Where did these teams rank preseason?
#1 Alabama – #1. After another National Championship season in 2021 the Tide sat atop the rankings. Bama lost Heisman winner Devante Smith, Wide Receiver Jalen Waddle, Quarterback Mac Jones amongst others. The Tide were poised for another great season. Could Saban win another National Championship in 2022?
#2 Michigan – Unranked. After a 2-4 shortened season by the Wolverines many fans were wanting Head Coach Jim Harbaugh to leave Ann Arbor. Could Harbaugh keep his job in 2022?
#3 Georgia – #4. The Bulldogs from Athens finished 8-2 in 2021. After losses to Alabama on October 17th and November 7th to Florida the Bulldogs would beat a stingy Cincinnati team in the Peach Bowl to finish the season. With the talent in QB JT Daniels, Defensive Lineman Jordan Davis and others this team was loaded for 2022. The question going into this season was the same tune since Head Coach Kirby Smarts arrival. When will they beat Alabama?
#4 Cincinnati -#8- The Bearcats finished 9-1 in 2021. Their only loss coming to Georgia in the Peach Bowl in a absolute Classic. With Quarterback Desmond Ritter back in 2022 Bearcat fans have thoughts of crashing a postseason party.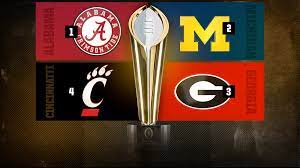 How did these teams get to the Playoff?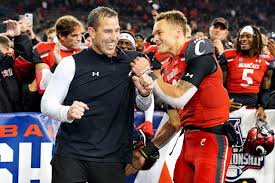 #4 Cincinnati.
The Bearcats made a statement at Notre Dame on October 2nd with a 24-13 dominating win. That statement win was what they needed to get the committees attention. Even with some close games late the Bearcats pushed through to finish undefeated. They have become the "Belle of the Ball" for non-group of 5 football teams. Head Coach Luke Fickell has been named as a candidate for seemingly every open position around the country but has chose to stay. His loyalty to the program has turned out to be key in their recent success. Can they play spoiler?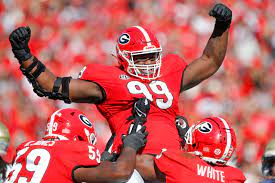 #3 Georgia
In a season where the Bulldogs looked almost unbeatable, they come in the Playoffs with one lone loss. After beating every team during the regular season, they met a familiar foe. Nick Saban and an Alabama team in the SEC Championship game and lost in an absolute blowout! Head Coach Kirby Smart and his staff have work to do. They do not have a cakewalk in this playoff. They will have to earn everything they get. Can QB Stetson Bennett lead the Bulldogs to the promise land?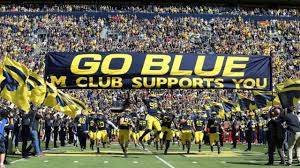 #2 Michigan.
Who saw this one coming? Michigan at #2 and in the playoffs. I would venture to say not too many people. In a season where Head Coach Jim Harbaugh not only took a pay cut but also hired two new coordinators here, we are. They slain the dragon in Ohio State and dismantled Iowa in the Big 10 Championship to get to where they are. Michigan comes in with a offense unlike we have seen under Harbaugh. The defense is elite. They seem as if the team on a destiny. Can they complete the storied season?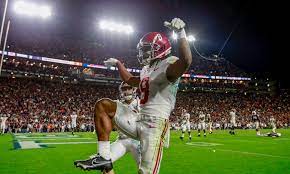 #1 Alabama.
Nick Saban and the Alabama Crimson Tide are back again. In what seems to be a yearly event now the championship runs through Tuscaloosa, Alabama. The entire nation was in shock on October 9th when Texas A&M knocked off the Tide 41-38. Bama had some close calls in Arkansas, LSU, and Auburn to close the regular season. Could they beat Georgia for the SEC Championship? YES!! They didn't just beat them. They spotted them 10 points and came back and demolished them 41-24. Is Bama primed for yet another title?
The Semifinal Matchups this season will take place from The Cotton Bowl Classic and The Orange Bowl.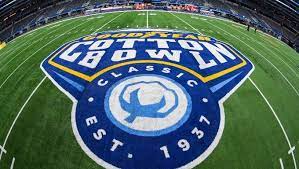 Cotton Bowl Classic
#1 Alabama vs #4 Cincinnati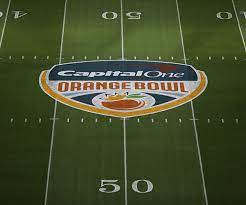 Orange Bowl
#2 Michigan vs #3 Georgia

Winners of these two games will face each other in the National Championship Game played on January 10th in Indianapolis, Indiana at Lucas Oil Stadium.