Chandler Lawson's journey in the world of college basketball has been a fascinating one. From Oregon to Memphis and now to the Arkansas Razorbacks, Lawson has consistently shown his ability to adapt and excel in new environments. His debut for the Razorbacks was no different.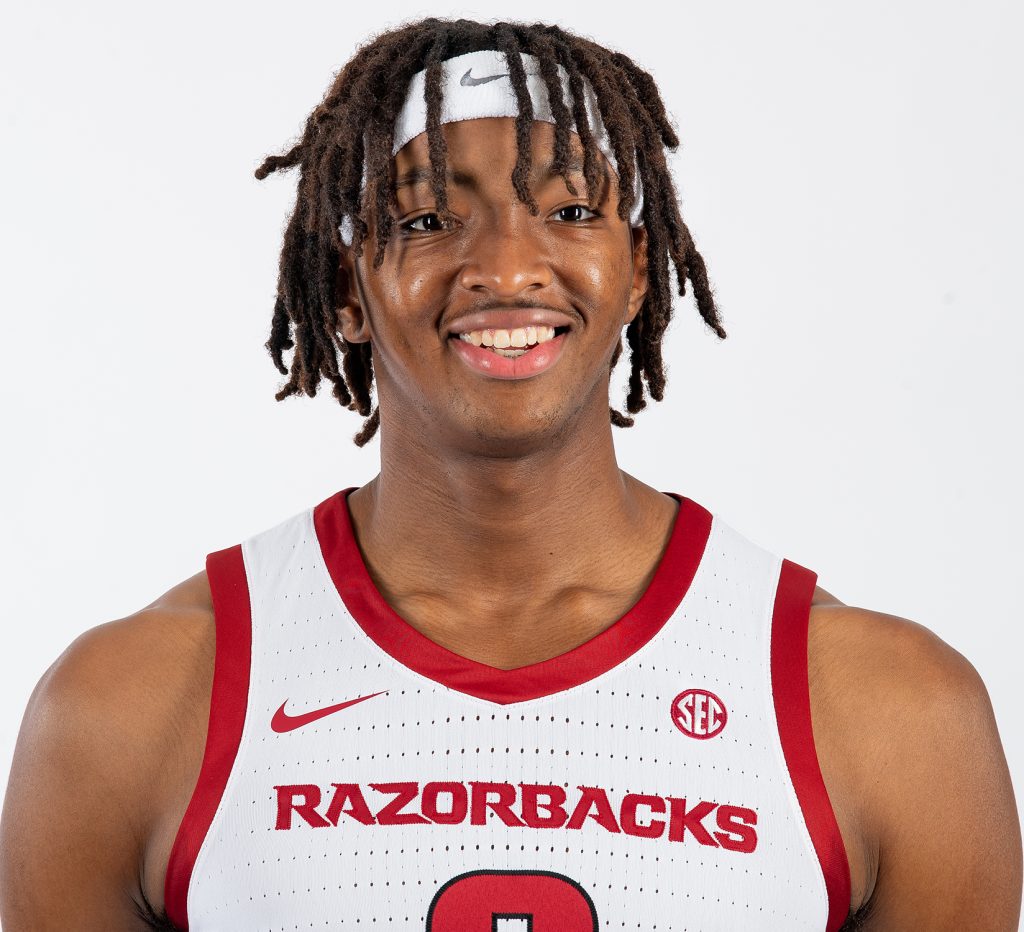 Lawson's performance in the exhibition game was a testament to his ability as an all-around player. He led the team in rebounds with 10, scored 13 points, and also contributed defensively with two blocks and a steal. His ability to contribute in multiple ways is a valuable asset for the Razorbacks, and it is clear that head coach Eric Musselman will look to utilize him in a variety of roles.
Lawson's scoring ability was particularly impressive. He has shown his versatility as a scorer, able to score on the inside with his size and strength, and also able to step out and hit the outside shot. This will be a key weapon for the Razorbacks this season, providing them with an additional scoring threat and forcing opposing defenses to account for him at all times.
Lawson's athleticism and length are a significant asset on the defensive end. He can guard multiple positions, a valuable trait in today's college basketball, where versatility on the defensive end is highly valued. His two blocks and a steal in the exhibition game clearly demonstrate his defensive capabilities, and he will be called upon to guard some of the top opposing players this season.
Beyond his on-court abilities, Lawson brings a wealth of experience and a high basketball IQ to the Razorbacks. As a veteran player, he will be looked upon to provide leadership and stability to the team. His experience at two other major college basketball programs has prepared him well for this role.
The fans of Arkansas got a glimpse of what Lawson can bring to their program in the intrasquad exhibition game. It was just a small sample of his abilities, but it was enough to get the fans excited about what he can contribute to the team this season.
The question now is, what will we see next from Chandler Lawson? If his debut is any indication, the fans of the Razorbacks have a lot to look forward to. With his scoring, rebounding, and defensive abilities, experience, and basketball IQ, Lawson will be a key player in 2023. In addition, Lawson will be one to watch by Razorbacks fans as a player who works hard and leaves everything on the floor.
As the season progresses, it will be fascinating to see how Lawson continues to develop and adapt to his new environment. One thing is certain: Chandler Lawson has the ability and the determination to make a significant impact for the Arkansas Razorbacks.