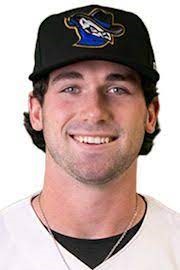 Cayden Wallace Shines Bright in Third Double-A Appearance for Northwest Arkansas Naturals
In the world of baseball, young talent often takes time to blossom. But for Cayden Wallace, the budding talent of the Northwest Arkansas Naturals, this timeline has been considerably accelerated. On his third appearance at the Double-A level, Wallace has already started to show signs of his potential, delivering a performance that left the Naturals fans at Arvest Ballpark cheering and clamoring for more.
On the Field
Wallace's brilliance began from the very first inning, where he displayed exceptional glove work by making a smooth play on a hard-hit ball for the second out of the game. His footwork and arm strength were key elements in making the play, and he did so with a calm and collected demeanor.
In the sixth inning, Wallace continued to impress with his defensive prowess. He made a difficult play on a sharply hit ball from Aaron Sobato, the opposing team's first baseman, look routine. His arm strength and reflexes were on full display, underscoring his potential as a defensive powerhouse.
By the seventh inning, Wallace was involved in two more outs. The first was a force out at third and the third was a pop out to close the inning. Despite one slip-up when a rocket ball split him and shortstop Leonel Valera, Wallace had a solid night on the field.
From the Plate
At the plate, Wallace had a 2-for-5 night. His first at-bat ended in a strikeout, but he redeemed himself in the third inning with a single to the second baseman and advanced to second base on an error.
In the seventh inning, Wallace's fly out to right field didn't yield any runs. But in the eighth, he came through in the clutch with a single to center field, scoring Peyton Wilson for his first RBI at the Double-A level. This crucial hit put the Naturals ahead for good, leading them to a 10-6 victory over Wichita.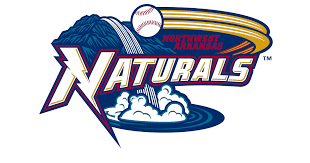 Fan Interaction
The fans of the Northwest Arkansas Naturals have shown up big for Wallace. A crowd of 3,499 packed into Arvest Ballpark to watch the former Hog play in the heat of the summer. On Tuesday night, the crowd, full of energy and excitement, started the 'Hog Call' after his first hit. On Thursday, following his first RBI at the Double-A level, the chants of "Cayden" "Wallace" echoed around the stadium. As we mentioned in our previous article, fans are turning out in droves to see Wallace play.
A 'Natural' Rising Star
In just his third appearance at the Double-A level, Cayden Wallace has shown that he's more than ready for the spotlight. With his stellar defensive plays and clutch hit, he's quickly becoming a fan favorite for the Naturals. The future is bright for this rising star, and we look forward to seeing what he can do next.