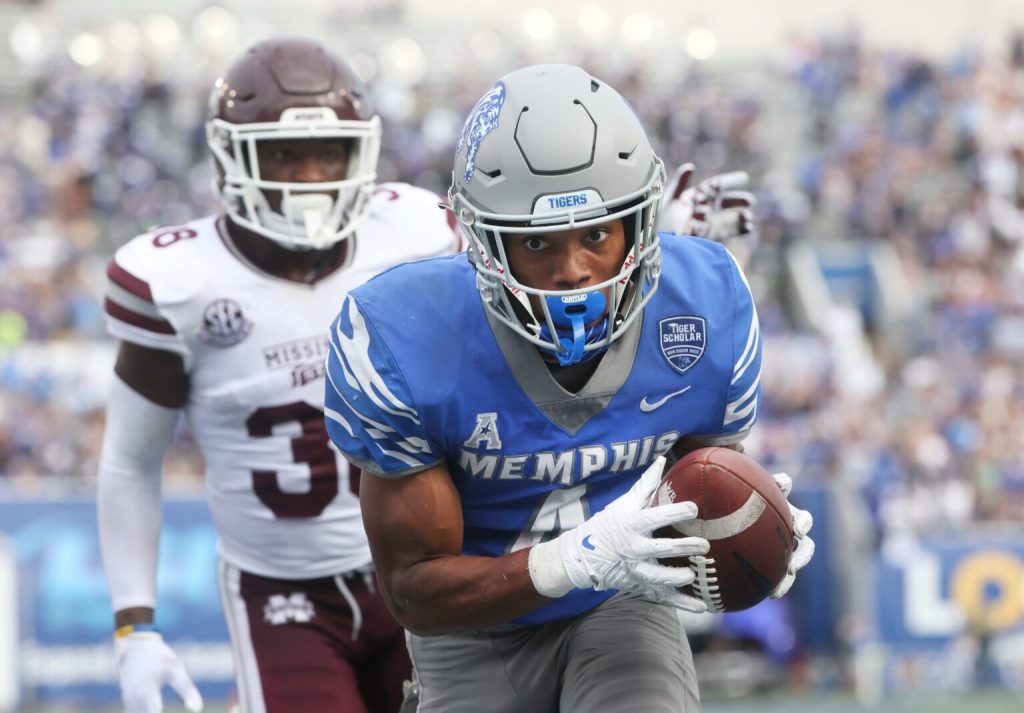 Memphis will now move on from yesterdays win against Mississippi State. This week for the Tigers will be the undefeated University of Texas-San Antonio coming to town. The Roadrunners come in riding high off a road victory over Middle Tennessee 27-13. For Memphis to get the win this week they will need to do these things well.
Offense-
Memphis offense will need to keep feeding the dynamic running backs the ball. Freshman RB Brandon Thomas came into the Mississippi State game as the nations leading rusher. He along with Rodriguez Clark and others will need to be back to their physical ways. Memphis has home run-hitting playmakers at the WR and TE position and have gashed teams as of late for deep plays. QB Seth Henigan played much more under control in the 2nd half against State and the offense looked much better. He will need to use his weapons and other attributes this week against a stingy Roadrunner defense.
Defense-
The Defensive Coordinator took a lot of heat from the Tiger Faithful coming into the State game. His defense answered with a gritty performance by stifling the Bulldogs in the 2nd half as well as multiple stops late in the game to secure the win. The secondary will face another high-flying offense this week. The Roadrunners run almost 80 plays per game. Freshman corner Greg Rubin and others will have to play another great game against talented receivers. If the Tigers can keep the "Turnover Championship Belt" out of this game it could be a long game for UTSA.
Special Teams-
Are the Tigers "Special Teams U"? Based on years past I would say the answer is YES! This past week we saw possibly the most bizarre play in Memphis HISTORY! Punt. Special Teams AGAIN! Transfer Kicker/Punter/Mr. Do it ALL Joe Doyle hit a clutch FG to put the Tigers ahead as well. This team has a great thing going in the special team room. This week I will just wait for this team to WOW me in this area of their game.
This game will come down to pure talent. Memphis is the better team and the better team will win. Look for a lot of fireworks for the Tigers in this one. Tigers win big.
Prediction-
UTSA 14. Memphis 38