Brooks Koepka: A Formidable Addition to Team USA in the 2023 Ryder Cup

As the Ryder Cup hangs on the horizon, the golf world is abuzz with anticipation. One of the focal points is Brooks Koepka, a powerhouse of the American golf scene. In a recent announcement, Koepka was named as a captain's pick for Team USA, confirming his participation in the 2023 Ryder Cup in Rome, Italy.
This marks Koepka's fourth consecutive Ryder Cup appearance, a testament to his consistency and formidable skills. He has been a part of this prestigious tournament in 2016, 2018, and 2021. With his selection, Team USA has gained a seasoned competitor who has already tested his mettle in the high-pressure environment of the Ryder Cup.
Despite finishing seventh in the U.S. Ryder Cup standings, he missed the top six automatic spots by less than 30 points. However, his inclusion as a captain's pick underlines the faith that Team USA has in Koepka's abilities. Keopka would have this to say at this week's LIV Chicago event about being the only player from th league on the team.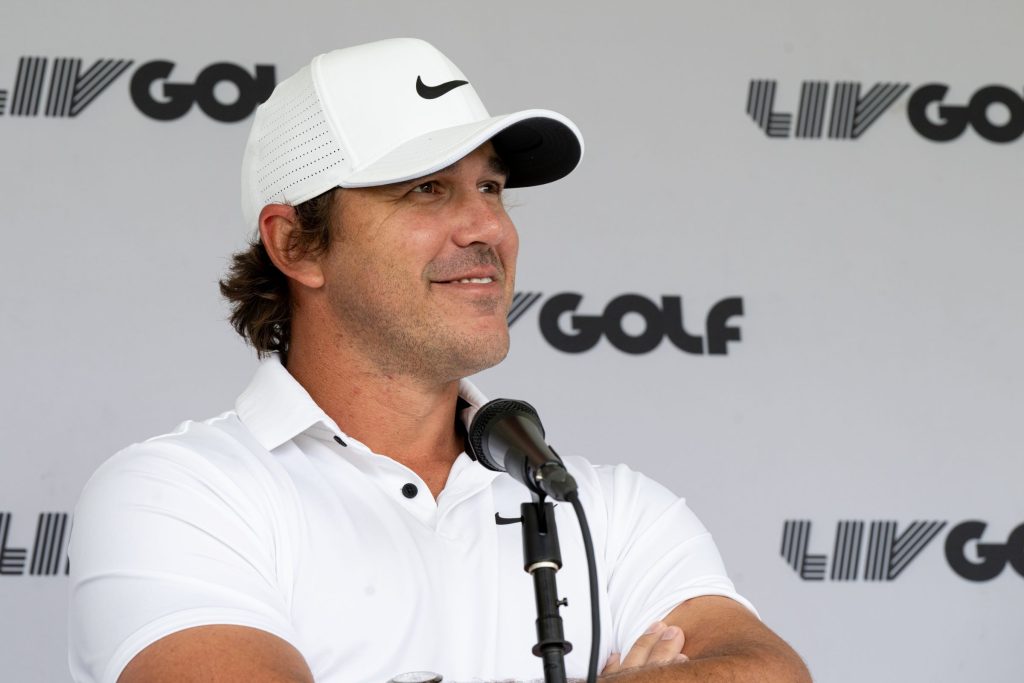 "Yeah, I'm a pick this year, a little different. Would have liked to make it on my own. But it was close. Just happy to be on the team. We went over to Rome a few — what was it, maybe a week and a half ago now. Good trip. Most of the guys were there. Got to see the golf course. It's pretty difficult, but it will be interesting to see how they set it up." 
His Ryder Cup match record stands at an impressive 6-5-1, including a 2-2-0 record in Foursomes, a 2-3-0 in Four-balls, and an undefeated 2-0-1 in Singles. These numbers speak volumes about his strategic acumen and his ability to hold his own, regardless of the format.
Further solidifying his standing in the golf world, Koepka has five major victories under his belt, more than any other player competing in Rome. At 33 years old, he also holds the distinction of being the third-oldest player on the American roster. His experience and proven track record in major tournaments are likely to be valuable assets to Team USA.
Koepka's adaptability is another vital aspect of his game. Over the years, he has partnered with five different players, demonstrating his ability to adjust to different playing styles and strategies. Notably, he will be teaming up again with Jordan Spieth in this edition of the Ryder Cup.
USA Captain Zach Johnson has nothing but praise for Koepka. In a recent statement, Johnson said, "He's built, in my mind, for the biggest of stages, and there's no bigger stage than the Ryder Cup. I think his record shows that."
Indeed, with his experience, talent, and adaptability, Brooks Koepka is set to be a formidable force in the 2023 Ryder Cup. As golf fans around the world set their eyes on Rome, they can expect Koepka to once again make his mark on one of the sport's most prestigious stages.