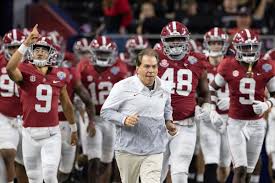 Coming off of a stellar 2022 season marked with the nation's best offensive & defensive players in Will Anderson Jr. & Bryce Young (Heisman Winner), the Alabama Crimson Tide ultimately fell short of expectations in the National Championship Game. Matched up against fellow SEC foe and, dare we say, the new standard in College Football (CFB) Georgia Bulldogs, the Crimson Tide couldn't complete the magical season and were destined for redemption leading into 2023… or so we thought.
The Redemption That Wasn't
Pre-season expectations flowed in from all corners of the CFB world, locking the Crimson Tide into everyone's "final four" for the College Football Playoff (CFP). However, some began doubting those predictions as early as game 2 of the season when "Bama" went down to Austin, TX, to face what many viewed as a Texas team who wasn't ready to compete on the SEC level for a couple of years, figuratively and literally as Texas is scheduled to join the Tide in the SEC in the years to come.
It wasn't that Texas rose to the occasion. While the atmosphere in Austin could easily lead the casual fan to believe as much, there has been a trend in Bama football for a couple of years now. Alabama's inability to perform to the "Bama Standard" that we've grown to expect has been essentially non-existent in authentic road games for the past two seasons. We saw this first against Florida early on in the 2021 season but began asking questions when Texas A&M came into Tuscaloosa this year and was a decent offensive play call away from leaving town with a win.
How is this possible, with Bryce Young back after his dominant 2021 Heisman campaign and Will Anderson just as prevalent as the previous year? No two teams are the same, and this fact is even year after year of the dominant programs. The Alabama of 2008-2012 isn't the Alabama of 2016-2022. In recent years, Alabama has transformed from a dominant run game offensively to a high-powered spread offense supported by good defense/special teams. Discipline has marked every Nick Saban-led Alabama team, except for this year.
So, what changed? In the past two years, there have been five games each season of one-possession games. For comparison, in the four seasons combined before 2021 (2017-2020), there have been 7 one-possession games. In a word, discipline that's the difference. We saw a lack of discipline against not only Texas and A&M this season, where Alabama narrowly escaped on last-second plays in both circumstances. We also saw this with a program/Nick Saban career high in penalty yards within a game against Tennessee. Tennessee took full advantage of every one of those yards in their game-winning FG attempt as time expired, with the knuckling kick crossing over the post by a mere couple of feet.
Now to their credit, Alabama handled the teams they were supposed to this season. Utah State, Austin Peay, Vanderbilt, & ULM by outscoring opponents 207-10 in those games. Heck, they even won in convincing fashion 49-26 against an Arkansas team that had high hopes going into this season, along with a solid thrashing of a very well-coached Miss. State team 30-6. After losing to LSU & Bayou Brian Kelly (we still remember the fake accent video) in overtime 32-31, it felt like the season was a complete wash. A wounded Alabama, whose CFP hopes had scampered away much like Jaden Daniels against the Tide defense, went into Oxford, MS, and survived a solid effort from Ole Miss 30-24. The Tide finished the in-state rivalry by proving that last year's Iron Bowl wasn't about to be a sequel for Auburn hopefuls 49-27.
Regardless of those wins and the numbers, Bama fans will point to two reasons they weren't competing in the CFP at year's end. One camp will argue about the lack of offensive talent around Bryce Young and the self-inflicted penalties that plagued the Crimson Tide all year long, which certainly holds a ton of merit if you watched even an ounce of Alabama football this season compared to years past. The other camp will agree with the first, and those are valid reasons to point towards… but they won't stop there. They'll go to the "source" of those issues in their opinions. We blamed the lack of offensive production on the play-calling of Bill O'Brien (offensive coordinator) and the lack of discipline defensively on defensive coordinator Pete Golding.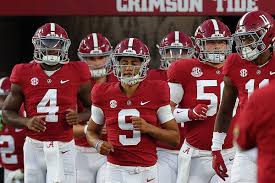 Looking ahead to 2023
Almost everyone expects some changes across the Crimson Tide coaching staff (and rightfully so) before the 2023 season begins. It simply can not continue to this production level for a Nick Saban-led Alabama team. When former players have spoken out about the culture around the program, you know changes are coming. Saban knows what needs to be done and will execute the plan that places Alabama back into CFP contention. He's been too good for too long at coaching this sport to "fail" (because 11-2 is failing now for Bama) for this amount of time. 3
'