A New Era of Tigers: Penny Hardaway's Squad Set to Make a Roar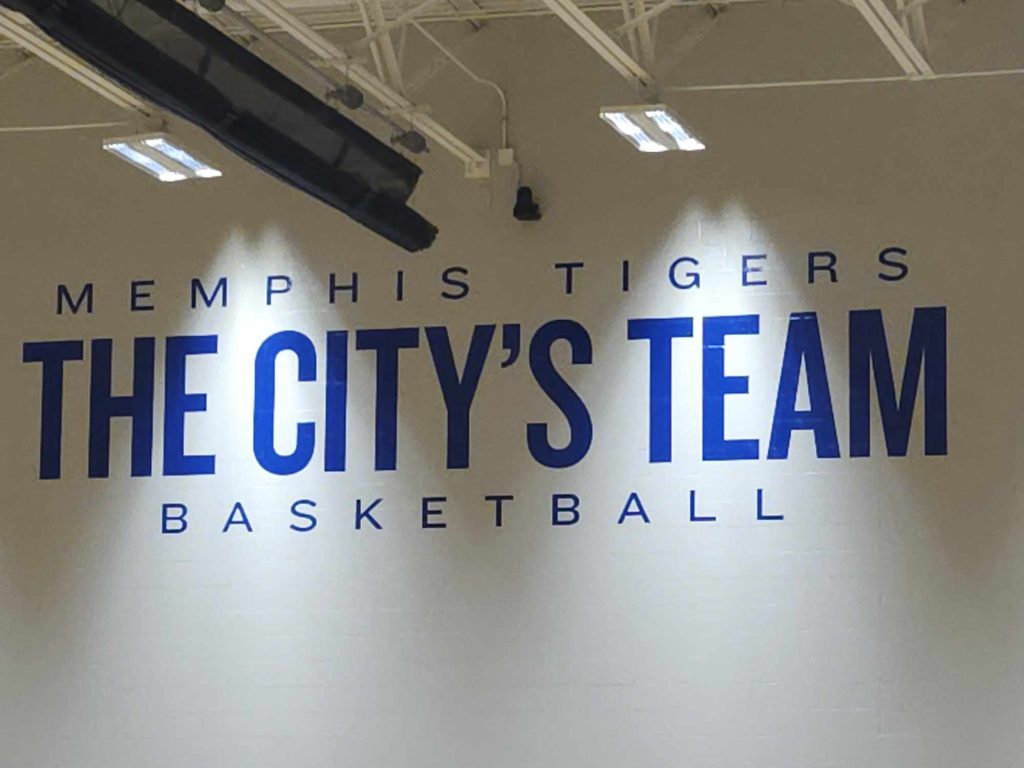 Memphis, TN – The Laurie-Walton Family Basketball Center reverberated with the distinct sounds of a team finding its rhythm as Memphis head basketball coach Penny Hardaway led his squad through their second practice of the season on Wednesday. The session, attended by Damen Jones, offered a tantalizing glimpse into what could be the most dynamic team the Bluff City has seen in the Hardaway era.
David Jones, a recent transfer from St. John's, was one of the day's standout performers. In one memorable sequence during the 5-on-5 portion of the practice, he teased a 3-pointer, got his defender to bite, and then smoothly transitioned to a midrange jumper. This strategic play, showcasing his ability to adapt and improvise, is a testament to the fresh dynamism that this edition of the Tigers exudes.
But the firepower doesn't stop with Jones. The roster is replete with players capable of creating their shots. Jaykwon Walton, a first-year Tiger, demonstrated his scoring prowess by sinking 3-pointers. Despite suffering a knee collision, Caleb Mills, a Florida State transfer, is known for his shot-creation ability.
Another player who caught the eye was Jayvon Quinerly, who showcased his skills with a midrange jumper and a fast break finish. The depth of talent in this squad is a notable shift from the previous years, and Hardaway is excited: "You've got a veteran team that can score the basketball," he said. "We've never had that. That's gonna be our identity."
This new identity is not just about scoring proficiency but also physical presence. The team's overall size is a noticeable departure from recent past rosters. This team has a significant height advantage, with eight players listed at 6-foot-6 or taller and three others at 6-5. "This is definitely the biggest team we've had here," Hardaway confirmed.
However, the squad's size and talent present their own challenges. As Hardaway continues adding players to his roster, such as DeAndre and Mikey Williams, integrating so many new faces and getting them up to speed has emerged as his primary obstacle this offseason.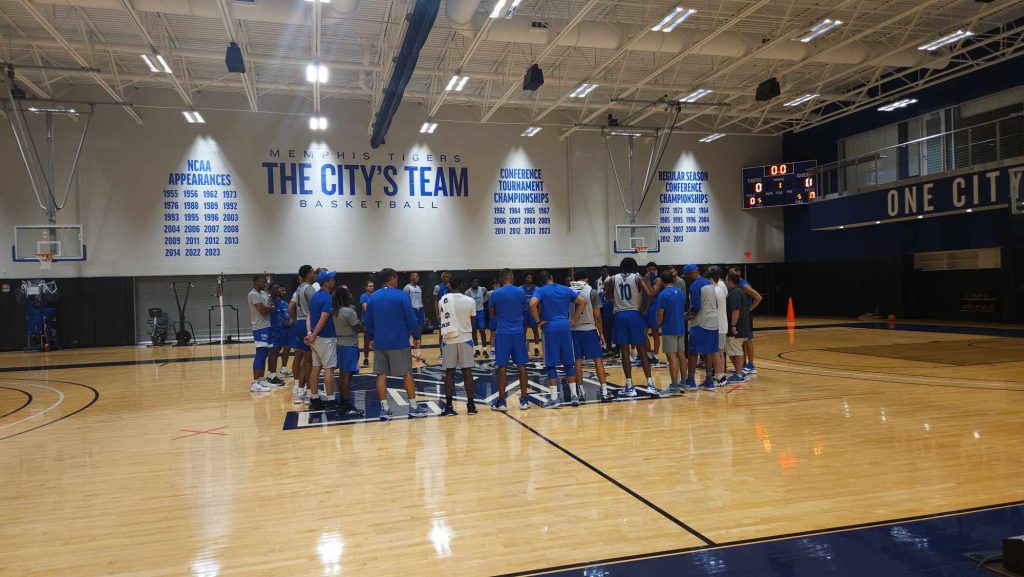 "That's been the biggest obstacle because you keep adding, we keep adding bodies like there were seven guys at first, then you add a couple, you add a couple, and you keep adding as the season goes," Hardaway said. "So now you have to get those guys up to speed. So you'd rather have your whole team."
Despite this challenge, if Wednesday's practice is anything to go by, the Memphis Tigers under Hardaway are poised for a season that could reshape their identity and redefine their standing in collegiate basketball. With a lineup that boasts a blend of size, skill, and scoring ability, the Tigers are gearing up to roar louder than ever.
We will look at some aspects of this team that will be a storyline to watch. We will look at the team depth, Defense, and expectations as the season starts.
Depth
One of the significant challenges for Hardaway is managing the depth of his roster. This year's squad is not just deep in terms of sheer numbers but also terms of the quality of talent available. With a roster boasting players like David Jones, Jaykwon Walton, and Caleb Mills, among others, the Tigers have the luxury of rotating their players without losing much quality on the court.
Hardaway acknowledged this but also pointed out the challenges of such depth. "You have to get everyone on the same page. You have a lot of guys that can play, so you have to figure out the right combinations, who plays well together, and who needs to be on the floor at what time. It's a good problem to have, but it's still a problem."
Defense
While much of the focus has understandably been on the Tigers' offensive prowess, their defensive potential should not be overlooked. Their size allows them to contest shots at the rim and disrupt passing lanes. This will be crucial in games where their shooting might not be their best.
Hardaway expressed his excitement about the defensive potential of his team. "We have the size and the athleticism to be a really good defensive team. We just have to put in the work and have the right mindset. Defense wins championships, and we have the tools to be a great defensive team."
Expectations
With such a talented roster, expectations are high for the Tigers. Coach Hardaway is aware of this and is not shying away from it. "We have a lot of talent, and with that comes expectations. We have to embrace it and use it as motivation. We're not here just to play games, we're here to win."
The Tigers will have their work cut out for them in what promises to be a highly competitive season. But if Wednesday's practice was any indication, they have the talent, depth, and the potential to live up to the high expectations.
In closing, the Memphis Tigers look poised to have an exciting and potentially very successful season. Coach Penny Hardaway has assembled a deep, talented roster that promises to be a force on both ends of the court. While there are obstacles to overcome, such as integrating new players and managing a deep rotation, the potential upside is enormous. Expect the Tigers to be a team to watch this season.